---
| | | | | | | |
| --- | --- | --- | --- | --- | --- | --- |
| | | | | | | |
---
April 6, 2010
IncrediMail Free Letters Made By Imma Fita Payes got an EXCELLENT award
This product IncrediMail Free Letters Made By Imma Fita Payes has been tested by the Download Route labs and we have granted it by our award on April 6, 2010.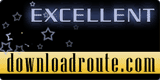 ---
Dec 05, 2005
The MOMS Club of Windsor Area in Colorado, uses a lot of The Ruru Graphics to design its new website.
---
About.com wrote about Ruru DiGiTaL aRt: - "Boasting strong colors and pop art, Ruru DiGiTaL aRt are guaranteed to please, and to surprise." -
---
you are great...I am an artist too....you belong in a studio gallery here in miami beach ....do you know Britto...you are like him....you could be big big....call me xxx-xxx-xxxx. - Dee from Miami Beach.
---
March 31, 2005
Ruru becomes member of the Toranto Art Gallery
| | | |
| --- | --- | --- |
| | | |
---
March 07, 2005

Ruru meets with Terry Pyles

Dear Ruru, Glad you like the definition of Naivete, I will send you links to some
artists I know who do this type of art, although yours is more true to
the definition than theirs.
Terry Pyles - Internationally known for his paintings of North American Wildlife.

Apr 15 2005 / 15:34:52
Dear Ruru, Thank you so much for sharing your home and opening your heart to us. Words will never express our feelings for you, Jordi, Imma and Emma, and Pesetta. We enjoyed our visit with you so much! Thanks for taking care of us. You are wonderful!!!! You will be in our thoughts and memories forever! Please come visit us in Alaska! Love and hugs! Terry and Cheri from Ketchikan - Alaska.
---
---
October 03, 2003
Halloween Bat created by Ruru DiGiTaL aRt New
A giant bat, what can it mean? Lest you forget: it's Halloween!
Dear Ruru, about your HALLOWEEN Design, That's great! I'll have a look, though I know already that I'll love them... thanks, -heinz-- Heinz Tschabitscher - About.com - Guide to Email http://email.about.com/cs/imlettersruru/
---
Dear Ruru, I adore your use of color. I am an artist and sculptor and Your site caught my eye. What a wonderful collection!. Thanks. :) Stacey from Brooklyn NY.
---
| | | | | |
| --- | --- | --- | --- | --- |
| | | August 30, 2003 | & | August 20, 2005 |
---
Hello Ruru, Just discovered your colourful happy pictures and I LOVE them !!! I am a commercial artist and I think I know what I am talking about.You must be a very happy person who loves life. Keep up the good work ! My best wishes and regards. Hannelore Bucan from Toronto, Canada.
---
---
---
March 23, 2002

Congratulations!
Your site has been selected to receive a PlanetCartoonist.com Ink Link Award!
We don't give this award out to just every web site -- so wear your award with pride.
---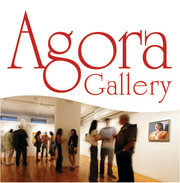 Agora Gallery Contemporary art gallery established 1984, located at the center of the New York Chelsea fine art galleries district. Art consulting services are provided to corporate and private art collectors. Collective exhibitions feature diverse contemporary art of various genres including painting, drawing, sculpture, photography and mixed media. Artist portfolios are reviewed.
Congratulations!
Dear Ruru,
You have been accepted for representation by Agora Gallery, New York City.
I am pleased to inform you that your work qualifies for Agora Gallery
representation.
The body of work as a whole reveals an expressive method of painting; there
exists a heightened understanding of structure, color and apposing elements
of spontaneous movement and orchestrated composition. The richness of
emotional nuance is very powerful.
Agora Gallery was established in 1984 by a fine artist who was looking for
an opportunity to break into the New York art market. We hope you will find
it important to be a part of our family of artists and a member of the SOHO
community, one of the most important centers of the art world.
Agora Gallery ,415 West Broadway, New York, NY.
---
Lets be happy because we are alive and we have the opportunity to love, work, read, and gaze at the stars and artistic manifestations.
In respect to the last, it's also true that we can't expect that everyone would like the bride. Making art it's only half of the adventure, the other half it's the response of those that view it.
The exposition that Ruru ( ) presents, deepens into one of the facets of mayor creativity on which she's very intertwined to the concept of creating a new world parallel to the real that doesn't reproduce the visible; makes it visible.
RuRu creates a fantastic world, existing only on the inside of her artistic mind, while the work itself transforms into a window to that universe, on which we can contemplate only as mute spectators the nature of her experience.
One thing is for sure, She gets us closer to the everyday realities, reassuring us on the things that surround us here on earth.
In RuRu, Her technical mix between the photography and paintings, with her own images or the family and friends as the main motive, it's her way of obtaining the point of reflection before the reality or virtue of space, before the notion of model of what is represented.
What matters to her it's the conceived final result, and at no time has a character of ending, perishing or dying.
Her work, digitally and acrylic has, the aspect of a game almost spontaneous, childlike. Made with ease and that hides a very calculated attitude of a great effort that reinforces her ideas and concerns.
E. Arboleda. - Art Critic, Writer & Journalist.
---
---
My dearest friend Ruru Payes - *RuRu* - CONGRATULATIONS !.... for being mentioned in such a wonderful way. Your exceptional talent deserves it totally. You are truly a great artist and I suppose I am one of your greatest fans. I cannot thank you enough for sharing your creations with me and the internet community. A warm HUG and my deep RESPECT is on the way to you from Cologne. *Tina*
---
Your artwork is wonderful. Thanks for sharing your talent with the world.
I have a degree in fine art, including a backgound in Art History. I can see various painters "popping" up within your creations. Most of the images shown on the site display solid/real artistic creation...albeit it is overly borrowed from the Flower-Power generation.
Reminds me of several Naivete painters..with the spontaneity and "fresh" quality of the genre.
O.K.....so it ALSO reminds me of my "earlier" days....looooong ago.....when I was a playing child. Keep up the great work!
Randi
SE GA., USA,..at the moment.
---
Thanks for your hard work. Please, with the winds of war now blowing we ( us Vets ) need the inspirations of ww2.Aircraft nose art , Posters of Uncle Sam wants you. Just a thought, Thanks, Lee from Maine USA.
---
I'm the email guide for About <http://email.about.com/>. I really like your digital creations <Ruru DiGiTaL aRt at About.com> (especially "tree", of course), and I'd like to share them with my visitors. I have, however, picked July, Boats, Spring and Sun stationery ...-- I hope you don't mind?. It's great! I really like it, and I'm sure the About Email users will, too! All the best, -einz . About.com Guide to Email.
---
You are such a busy lady, I just thought you wouldn't, but now that I see what a wonderful, and enthusiastic lady you are, I should have known that you would! RuRu, I'm quite sure I've met "My Match!" It's not often now days that you find anyone with any real "life" in them. You know what I mean? Enthusiastic, positive, etc. Well, I see that in you, and I've always been that way too. My father called me "Bubbles" because I was always so bubbly. Now I'd like to share with you. I wrote a poem about enthusiastic people. I'll bet it would fit you to a "T". Here it is just for you! I saw all of the things I mentioned in my poem in your beautiful paintings. So you see it is true! "It takes one to know one!" Your paintings are so ALIVE, AND SO VIBRANT! They are also very invigorating to anyone that loves life, and loves people, and loves nature! Your message certainly comes across RuRu, and you are also very kind to exhibit your beautiful gift for all of us to enjoy. Enjoy my poem, RuRu It's what I see in your beautiful creations! Warm love, Connie. My Pen name is Cheri Cam LeBren because I have four dear children: Cherilyn my oldest daughter(Cheri) Cami my youngest daughter(Cam) Brennan is my oldest son,(Bren) and LeMontie is my youngest son.(Le) P.S. Your daughters are as beautiful as their Mother.Cheri Cam LeBren from Cheyenne, WY.
---
Dear Ruru:

I am pleased to inform you that your work qualifies for to be included in the GROUP of ARTISTS we are starting.

The artists associated to our GROUP participate in a series of activities, directed really to complete an interesting curriculum on a par that to promote its work continuously.

Thus, by a period of two years, we will like to count on your work since we thought that, without a doubt, she will offer a good result to us.

We want to emphasize that the first programmed activity will be in the Museum of Miami.

Receive a warm greeting,

M. Rufi-Gibert, Artist, Art Critic & Artistic Manager.
October 21, 2002
Ruru becomes member of the EuroAmerica Galleries Artists Group
with permanent exhibitions in Barcelona - San Francisco & Miami.
www.tiaruru.com